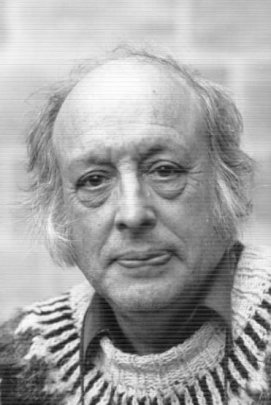 ---
The Konrad Boehmer Visiting Professorship is an initiative of the Konrad Boehmer Foundation in collaboration with the Royal Conservatoire. This special guest professorship will be occupied annually by a leading innovator in the field of electronic music.
The Konrad Boehmer Foundation has launched a guest professorship within the framework of the original objectives set by its namesake, in cooperation with the Royal Conservatoire in The Hague, to promote the practice and study of trends in modern music whose innovative character has as yet no public support.
The first Konrad Boehmer Visiting Professor is the English composer Trevor Wishart, who will be resident in The Hague during April and May 2016, and will give lectures on aesthetics and on the underlying technical procedures embodied in his electronic compositions. Additionally Wishart will give individual composition lessons, and his work will feature in a number of public concerts.
The Konrad Boehmer Visiting Professor for the 2016–2017 season will be announced during Wishart's residency.
Trevor Wishart (born 11 October 1946 in Leeds, West Riding of Yorkshire) is an English composer, based in York. Wishart has contributed to composing with digital audio media, both fixed and interactive. He has also written extensively on the topic of what he terms "sonic art," and contributed to the design and implementation of software tools used in the creation of digital music; notably, the Composers Desktop Project.
He was educated at the University of Oxford (BA 1968), the University of Nottingham (MA 1969), and the University of York (PhD 1973). Although mainly a freelance composer, he holds an honorary position at the University of York. He was appointed as composer-in-residence at the University of Durham in 2006, and then at the University of Oxford Faculty of Music in 2010–2011, supported by the Leverhulme Trust. He received ZKM's Giga-Hertz Grand Prize for Lifetime Achievement in 2008.
Wishart's interests deal mainly with the human voice, in particular with the transformation of it and the interpolation by technological means between human voice and natural sounds. Wishart has written two books: On Sonic Art and Audible Design. On Sonic Art puts forth his theoretical and philosophical ideas while Audible Design deals mainly with the practice and technique of composing with digital audio.