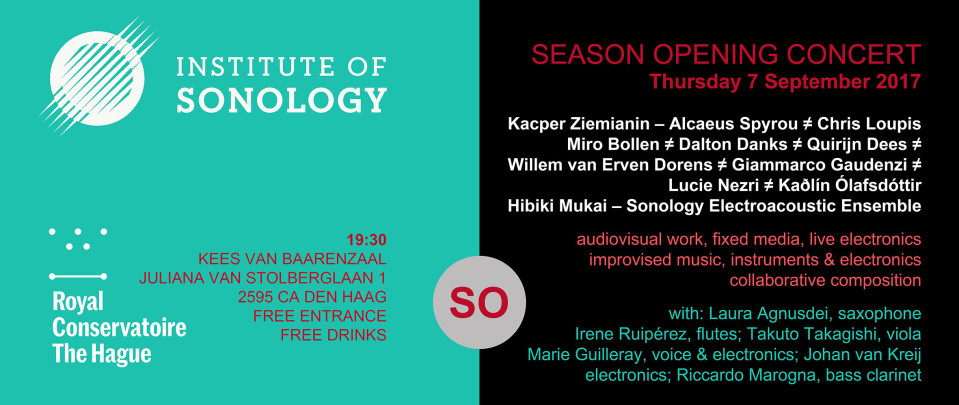 ---
Thursday 7 September 2017, 19:30, Kees van Baarenzaal.
On the programme are individual and collaborative multichannel fixed media compositions, a beautiful film by director Alcaeus Spyrou with music by Chris Loupis, a work for viola and electronics by Hibiki Mukai, a performance by the Sonology Electroacoustic Ensemble and a performance by Kacper Ziemianin with his prize-winning live electronic music instrument.
Admission and drinks are free. We hope to see you there!